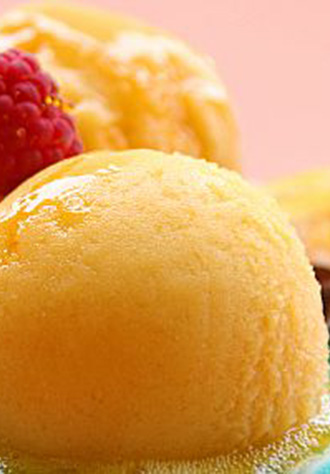 Orange Sherbet
What's cooking
Submitted by Steffen Bentley, Citrus Marketing Services, Inc. Recipe from Rodale, © Copyright 2005
Chill out with something sweet and cool for the dog days of summer. The frozen goodness of Florida's Natural® Orange Juice, bananas and cherries makes this sherbet perfect for beating the heat.
Ingredients
5 cups Florida's Natural® Orange Juice
1 cup water
1 & 1/2 cups sugar
1/4 cup lemon juice
2 to 3 bananas
1 medium bottle maraschino cherries
Instructions
Mix sugar and water, and boil to make syrup.
Mix syrup with orange juice and add lemon juice.
Freeze.
When half frozen, stir in mashed bananas and cherries.
Freeze again.
It's that easy!
Recipe from Rodale, © Copyright 2005