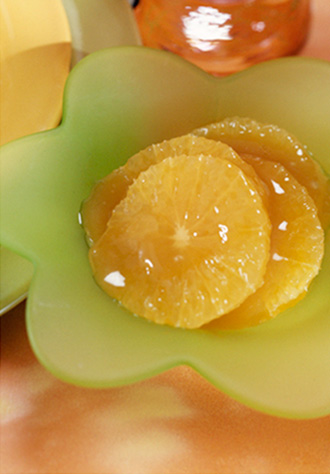 Orange Slices in Caramel Sauce
What's cooking
Submitted by Donna Vos, Waverly Growers Cooperative
Every now and then, even a simple fresh Florida orange deserves to get dressed up. We love this dessert as much as our kids do.
Ingredients
4 large oranges, peeled and sliced
1 cup brown sugar
1 cup light corn syrup
1 cup heavy cream
2-3 tablespoons butter
Instructions
In a medium saucepan, bring sugar, syrup and cream to a boil.
Cook for 4 minutes. Whisk in butter and cook for 1 more minute.
Arrange orange slices on individual dessert plates and spoon warm caramel sauce on top.
Sauce may be stored in the refrigerator and reheated before serving.
Serves 6