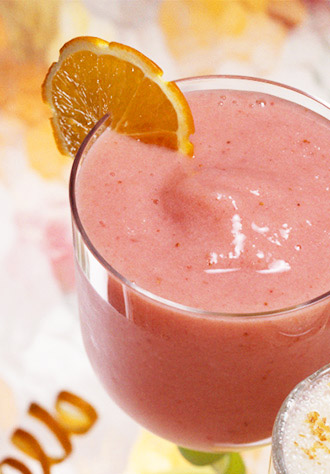 Pink Smoothie Deluxe
What we're mixing up
This pink smoothie is a favorite among us growers. Yep, even the guys.
Ingredients
2 cups frozen banana slices (wrap slices in heavy plastic wrap and freeze until firm)
1 & 1/2 cups frozen unsweetened strawberries
1 cup Florida's Natural® Ruby Red Grapefruit Juice
1 cup Florida's Natural® Orange Juice
Whole strawberries (optional)
Orange slice twists (optional)
Instructions
Combine frozen fruit and juice in blender.
Puree until smooth.
Serve in frosted glasses. Garnish with fresh strawberry or orange twist.
Serves 4